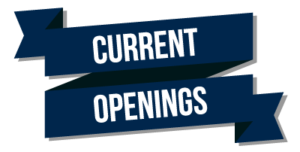 Islamic Foundation School is a private school located in Western Suburbs of Chicago serving over 600 students from Pre-School through 12th grade with an emphasis on scholarship, character and service. The mission of IFS is to develop contributors to society by fostering Islamic knowledge and identity. Our qualified instructors facilitate rigorous college-preparatory, secular and religious curricula, and extra-curricular activities in an environment in accordance with the highest degree of excellence as prescribed in the Quran and Sunnah. Islamic Foundation School is committed to scholarship, character, and service.
Islamic Foundation School seeks to employ individuals whose values are aligned with the school mission of developing contributors to society by fostering Islamic knowledge and identity.
Employees will foster the school mission by:
Promoting islamic values and morality development in addition to academic studies
Being exemplary role models and serving as examples through their admirable actions and behaviors.
Fostering effective learning atmospheres that will support all components of a holistic education- academic, social-emotional, physical, and spiritual.
Providing positive educational experiences that will prepare students to be both lifelong learners with 21st century skills and the future leaders of our communities and Ummah.
Current Openings for the 2021-22 Academic Year:
Head of High School
Director of Curriculum & Instruction
Dean of Student (Discipline) 
Social Emotional Counselor
Secondary Quran/Arabic Instructor
Technology Coordinator
Secondary English Instructor
Pre- School Instructor
Pre-K Instructor
Instructional Aide
Benefits: IFS offers a competitive compensation and benefits package, including health care and a tuition discount for the children of the employees.
To apply for a current opening or submit your credentials for future considerations please follow the steps below:
o    Click on the link below and download the writable PDF application.
o    Complete and save the application and attach to your email to careers@ifsvp.org
Email should include:
o    Updated copy of resume
o    Cover letter
Salary Expectations
Certificates
Transcripts if you graduated in the past 2 years
o    Completed application
Once received, Human Resources will review your application. If your experience and education match the credentials for the current openings, you will be contacted to set up a screen interview. If they do not match the current openings, your submission will be retained for 1 year and you will be contacted should a position become vacant.